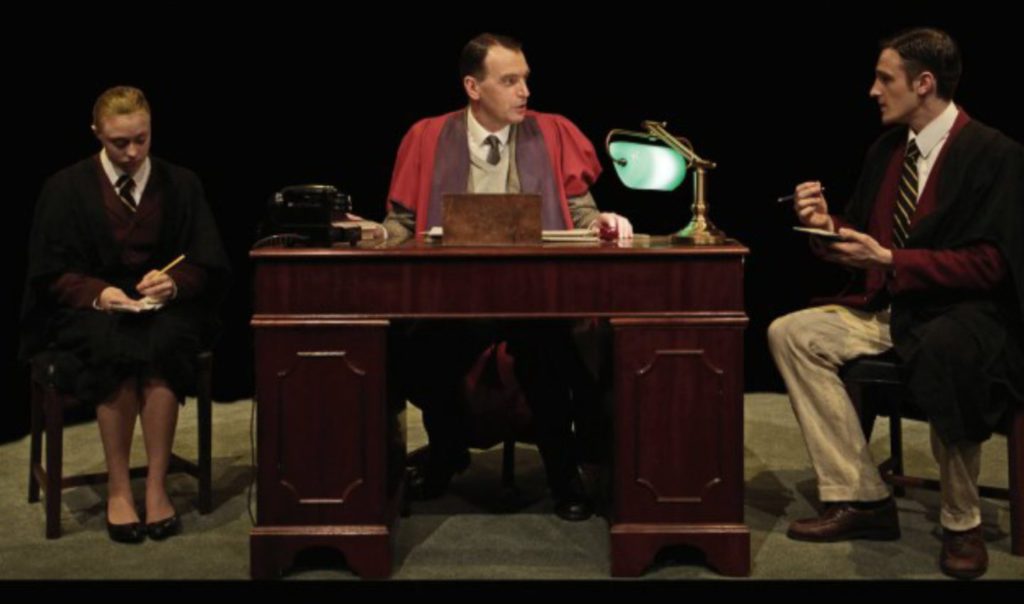 The most critically acclaimed production of C.S. Lewis' masterpiece is coming to Brockenhurst in September – from Tues 14th to Thur 16 at St Saviour's – don't miss it!
The Screwtape Letters is an award-winning satirical comedy touring the UK for its 13th year. Nigel Forde's "sparkling script" and David Robinson's "impressive Screwtape" (The Stage) bring to life Lewis' classic book, which has sold millions of copies worldwide.
The story is set in Professor Screwtape's study in the timeless dominion of Hell. The play follows Screwtape's attempts to train his junior devils, including his protégé Wormwood, in the fine art of temptation. It remains faithful to the original text, characters and themes created by Lewis and holds three Edinburgh Fringe Sell-Out Show Awards.
"The performances are well honed, with Screwtape himself standing out as an embodiment of snide evil"  ★★★★★ – British Theatre Guide.  "Yes Minister in space indicates not only the vibe of 'The Screwtape Letters', but also its quality"  ★★★★★ – EdFringeReview.com.  "The dialogue is superb, articulate and humorous. Religious or not, you will enjoy this"  ★★★★ – Three Weeks Edinburgh
Tickets are £12 (£6 children) and available from the Church Office or online CLICK HERE.  Performances start at 19.30 and there will be a bar available for refreshments.  BOOK NOW to ensure a place!