Listen! I am standing at the door, knocking;
if you hear my voice, and open the door,
I will come in and eat with you, and you with me.
Revelation 3: 20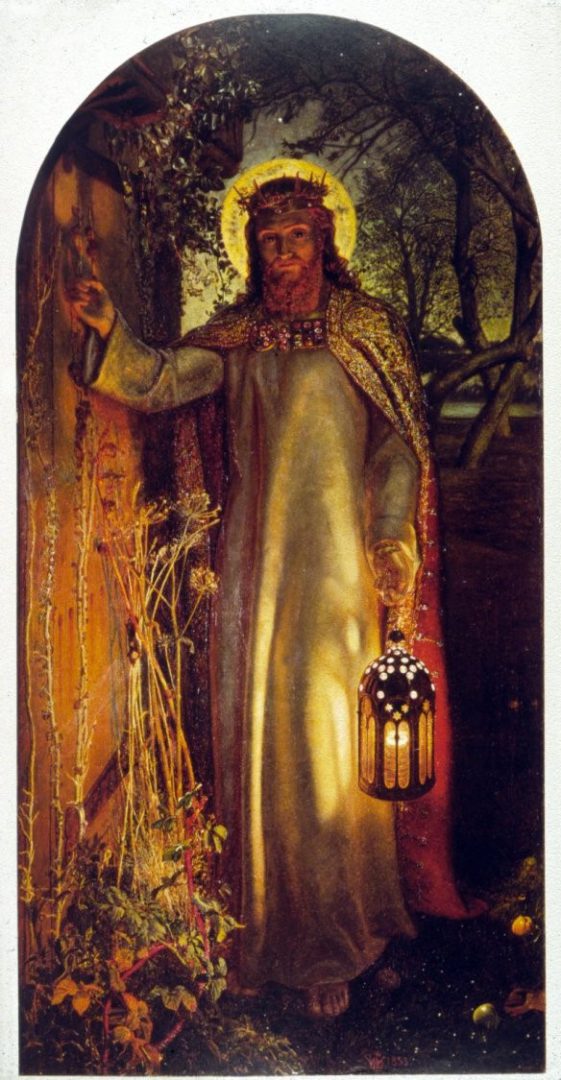 This painting by Holman Hunt reminds us that there is no handle on the outside of the door
of our hearts, or souls
and we must open the door
from the inside to invite God into our lives.