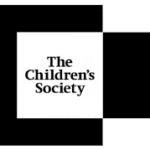 THE HISTORY
The Children's Society has dedicated more than 100 years to protecting the hopes of children threatened by abuse, exploitation and neglect. From humble beginnings they have stayed true to their mission and have helped transform the lives of young people all across the country. They want to keep making history and will not rest until they have created a society built for all children.
Through their campaigning and policy work The Children's Society can improve life for young people up and down the country.
They help with young refugees and migrants, tackle exploitation that has become all too common in cities and towns across the country; they help young people who are anxious or stressed about exams or home life and offer therapy with mental health professionals, online advice and guidance.  They run services across the country that support children who are at risk of going missing from home or care.  They support young carers and work with families living in poverty; they support young people affected by substance abuse and addiction.
The list is long!
The Children's Society couldn't do that without the help of their supporters.  Their impact on a young person's life is all driven by their volunteers and campaigners, their supporters who run a marathon or host a Christingle every year. No matter how they give their time, lend their voice to campaigns, or support financially, they are helping the Children's Society fight for the hope that's within all children across the country. 
Please visit childrenssociety.org.uk to learn more about the important work the society does.
House box collections mean the Children's Society are able to work with more than half a million children and young people throughout the UK each year and support many vulnerable children who would otherwise have had no-one to turn to.   If you would like to have a box in which you can donate your loose change, please contact Lesley Munt on 612015.  Each year supporters in Brockenhurst contribute approximately £1,000 in this way.