The Mother's Union vision is of a world where God's love is shown through loving, respectful, and flourishing relationships.  We aim to demonstrate the Christian faith in action by the transformation of communities worldwide through the nurture of family in its many forms.
Click below to see our past and future plans and find out more:
Come and meet our trainee Ordinand, Luke Augustyn, and hear about his journey to ordination. Everyone welcome!
Read More »
We have changed our meeting times to the 3rd Thursday monthly at 2.00pm in the Church Hall. Everyone is welcome to any of our meetings.
Read More »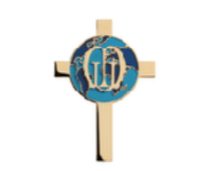 Mothers' Union Prayer and Mary Sumner's Personal Prayer
Read More »