The Mother's Union vision is of a world where God's love is shown through loving, respectful, and flourishing relationships.  We aim to demonstrate the Christian faith in action by the transformation of communities worldwide through the nurture of family in its many forms.
Click below to see our past and future plans and find out more:
We hope you can join us to learn more about this important project. Non members always welcome to any of our meetings.
Read More »
Members spent an enjoyable morning making 150 posies for distribution to the congregations at St. Nicholas' and St. Saviour's Mothering Sunday services and Geraldine Angel
Read More »
We have changed our meeting times to the 3rd Thursday monthly at 2.00pm in the Church Hall. Everyone is welcome to any of our meetings.
Read More »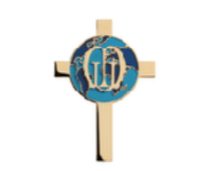 Mothers' Union Prayer and Mary Sumner's Personal Prayer
Read More »