The Mother's Union vision is of a world where God's love is shown through loving, respectful, and flourishing relationships.  We aim to demonstrate the Christian faith in action by the transformation of communities worldwide through the nurture of family in its many forms.
Click below to see our past and future plans and find out more:
Join us at the Board Game Cafe for an afternoon of fun for all ages! Come along on your own, with a friend or with
Read More »
Come and hear about the amazing work Emmaus is doing with the homeless. We look forward to seeing you!
Read More »
There has been a slight change to the previously published programme. The outreach event on Saturday 14 October will now be a Board Game Cafe
Read More »
Brockenhurst MU has signed up to the Plastic Free Pledge ….
Read More »
Members spent an enjoyable morning making 150 posies for distribution to the congregations at St. Nicholas' and St. Saviour's Mothering Sunday services and Geraldine Angel
Read More »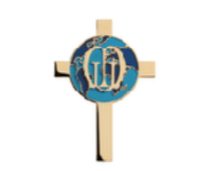 Mothers' Union Prayer and Mary Sumner's Personal Prayer
Read More »