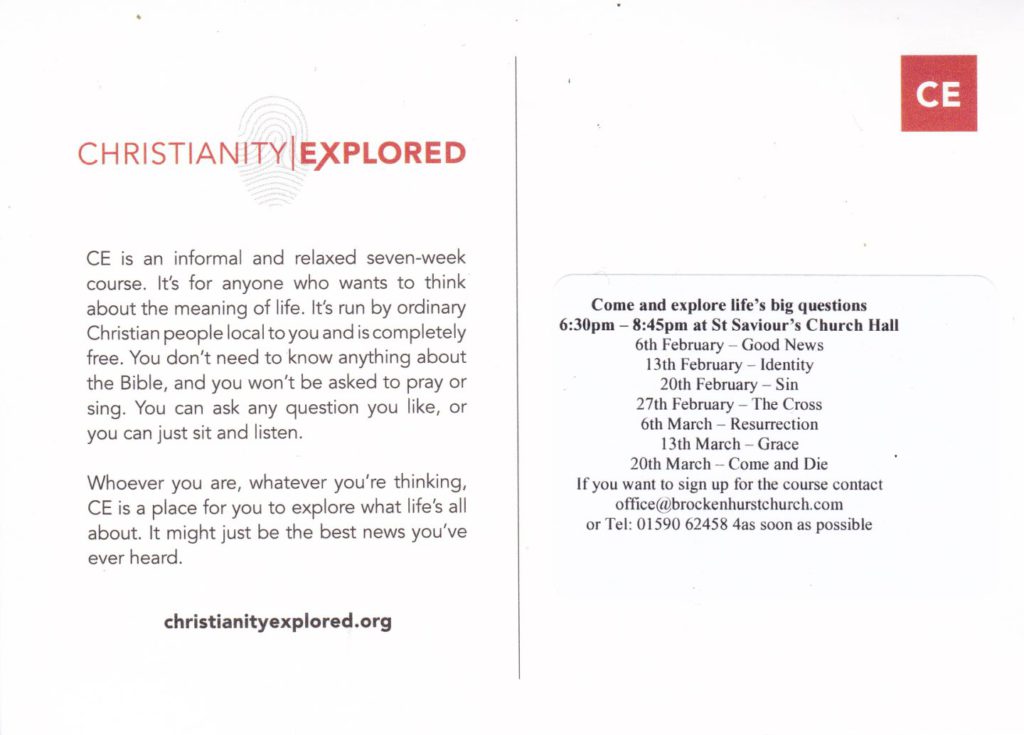 What's the best news you've (n)ever heard ?  Why not join our Christianity Explored course to check-out what you may have missed in the hurly-burly of a busy life or because you've heard the message through a muffled speaker or or a prior generation.
Can you answer the three big questions:-
Who is Jesus?
Why did Jesus come?
What does it mean for us?
If you want to explore these questions and find out what the Christian faith is really about in this troubled world – then join us on our Christianity Explored journey starting on Monday February 6th.  The evening starts at 6.30pm with a simple supper
To take this step please contact the Church Office (details below) and sign up. If you want to know more go to www.christianityexplored.org or watch their video below to see what it's all about: