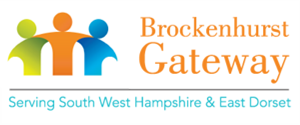 The Brockenhurst Gateway Club is part of New Forest Mencap, the Voice of Learning Disability in the New Forest.  Our club is for Adults with
Learning Difficulties and meets every Thursday in Brockenhurst Village Hall.    Brockenhurst Gateway celebrated its 25th Anniversary last year, but sadly, because of the Covid lockdown, all the planned celebratory and fund-raising activities were cancelled.  Our regular Thursday evening meetings stopped in March 2020 and we only opened again a few weeks ago on 4 November.   This was a long time for our members to not be able to go to their club and meet with their friends.  Many found it very confusing and parents and carers found it a very challenging time to keep them occupied during the days without any of their regular activities.


However, we are now up and running again and have a new leader, Sarah Fallas who is full of enthusiasm to get the Club back on its feet. We are planning various activities to stimulate our members and are hopefully returning to the weekly routines of the pre-pandemic times.  The members are coping well with the continued restrictions we have to place on them.  During lockdown New Milton Gateway arranged varied zoom sessions on several days for any members of our two clubs who were able to have access to zoom facilities.  Every Thursday night a small group of us arranged an hour session of Bingo, Hangman, the Memory Game, Who am I?, and all sorts of quizzes.  The members beat us on anything to do with TV programmes and pop music!  In the summer we even managed a couple of picnics outside which were a great opportunity to meet each other in person.


Sadly, in the last eighteen months we have had no opportunity to carry out any fund-raising activities on which we depend, to help run the Club and pay for all the various outings and other enjoyable activities.  So, our first Fund Raiser will be on Saturday morning, 11 December when we will be selling Christmas wreaths in Brookley Road, opposite Tesco.  Please come and support us.


Janet McDonald
Volunteer and Secretary