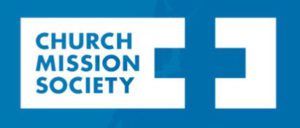 Pew research published in 2017 found that 72% of Czechs do not identify with a religious group, and only 29% believe in God.
This makes the Czech Republic an outlier in terms of religious belief in Eastern Europe. 

Our new CMS partners, Lea and Petra will lead the small Anglican congregation in Brno, which developed out of requests for worship for the English-speaking community. They see opportunities for both Czech and international seekers to explore faith and the person of Jesus,
to worship and to play their part in the mission of God, for his glory and Brno's good.

They do so at a time of social and political challenge. In 2019, 250,000 people marked the thirtieth anniversary of the Velvet Revolution as mass demonstrations returned to the streets of Prague. While all the economic indicators suggest that the country is thriving, the transition from state socialism to capitalism has brought the systemic problems of corruption, levels of personal debt, homelessness, alcohol abuse and the challenge of integrating minority groups.

Lea and Petra, with a sense of calling to the Czech Republic, familiarity with the city and Czech language skills, are ideally placed to meet that need. They have a vision for a church community engaging with the Bible, growing in discipleship, practising hospitality, creating opportunities for people to explore faith and seeking God's best for their city through social action.

It is now important that we join in with this work by praying for Lea and Petra. 
In our service on Sunday 31st October they joined us by Zoom and you can watch the service video in our Virtual Church section.
There is also more about Lea and Petra in our Mission News article.