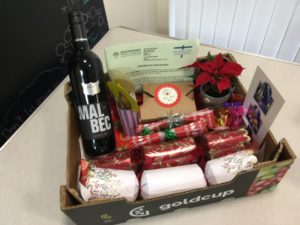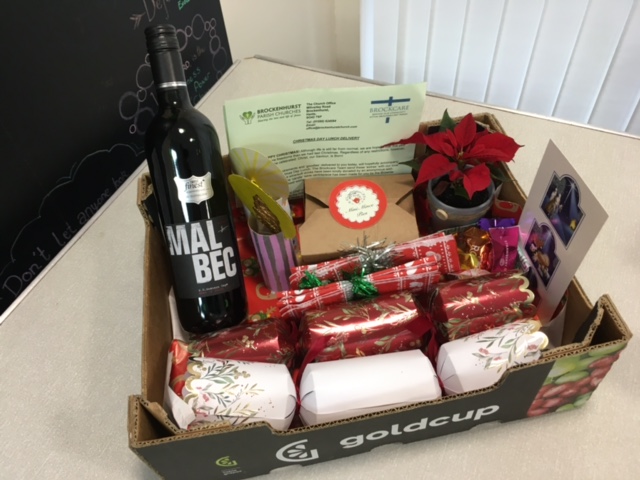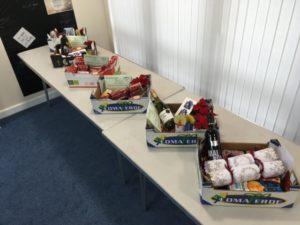 As most of you know, the church usually provides Christmas Day Lunches in the Hall but this year, our chef was unable to cook for us. Even though hospitality businesses are struggling through the challenges of Covid times, the FOREST PARK HOTEL willingly stepped into the breach to donate welcome Christmas Day Lunches for those requiring them in our village. We are indebted to the management and chefs who answered our prayers!
Iris Reynolds was one the happy recipients of a Christmas Day Lunch with delivery on the day itself.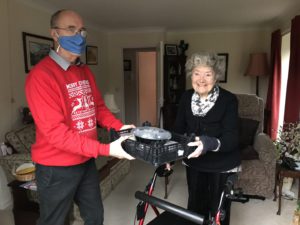 Two or three individuals enjoyed their lunch together in the Church Hall – hosted by Di & Martin Fletcher.
Having this meal in the company of others is one of the great joys of Christmas Day.
The delivered Lunches and those cooked in the hall were very much enjoyed by all the recipients.
One said that her meal was, 'absolutely lovely and beautifully presented – thank-you!'
Another commented, 'the lunch was wonderful – couldn't have been better – and so much of it! Please thank Forest Park for their kindness'.  Another recipient was full of praise, 'Today's Christmas Lunch was most welcome and really delicious. It all looked so beautiful too. A real treat!'. Someone else observed, 'In these dark days it is nice to be reminded that there is still much to be thankful for.'