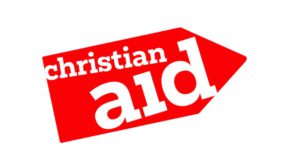 In 1942 the British Council of Churches was established and plans were made to offer practical assistance to build peace after the Second World War.  It formed a Christian Reconstruction in Europe (CRE) committee in 1945 to help the hundreds of thousands of people in Europe who had lost their homes and possessions and worked with partner churches to alleviate suffering by raising the equivalent of £3M in today's money.   It supported, equipped and enabled partner churches in mainland Europe to provide what people needed. It later expanded to include the Middle East.
In 1964 CRE became Christian Aid.  It is called 'Christian Aid' because its motivation is Christian, though aid goes to Christians and non-Christians alike.
It has been a busy year since May 2021 with appeals for the Haiti earthquake, the crisis in Afghanistan, the Sierra Leone mudslide, the conflict in Yemen and now the war in Ukraine.  However, the problems that existed before these events have not gone away – hunger, lack of clean drinking water, poor health facilities, the effects of climate change on agriculture, lack of education, poverty where people cannot improve their lives without help from outside  – and Christian Aid continues to work to alleviate these issues.
The Christmas Appeal raised £615,000.  To date Christian Aid has drilled 2 new water boreholes, repaired 18, trained 20 local people to maintain them and 30,000 people now have a secure supply of clean water in countries like Sudan.  It is currently the only charity that is drilling and repairing water boreholes and pumps. It is also giving farming support and providing the chance to set up small businesses and this year will be helping the farming community of Zimbabwe.
At the moment the war in Ukraine is dominant.  Christian Aid is working with 3 partner organisations in the ACT Alliance: Hungarian Interchurch Aid (HIA) in Ukraine and Hungary, the Lutheran World Federation in Poland and Swiss Church Aid in Ukraine, Hungary and Romania, to offer assistance to internally displaced peoples and to refugees. So far HIA has reached 26,187 people with shelter, truckloads of food (345 metric tons), water, sanitation and health support .
Through the Disasters Emergency Committee (DEC) emergency appeal, Christian Aid has donated £1M for trauma first aid kits and £1M for medical and pharmaceutical equipment, items and supplies for Ukraine through its partner Crown Agents, who are working directly with Ukraine's Ministry of Health to supply these kits to those caught up in the fighting.
Nearly 80 years on from its inception the work of Christian Aid is as important as ever.