There were 4 services on Good Friday linked by a walk from St Saviour's to St Nicholas, to Boldre and South Baddesley.
The service at St Saviour's was aimed at families and was held outside, led by Mel and Jo, accompanied by Stephen
             Stephen carried the cross up to St Nicholas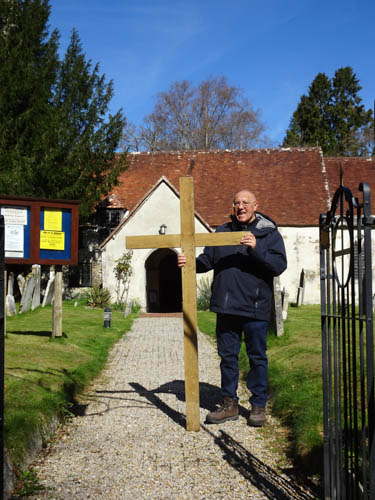 On Easter Sunday, we were again blessed with lovely weather.
The birds greeted us for the Sunrise service at St Nicholas.
The bell ringers rang after the service whilst bacon baps and bubbles were served.
There was a Communion service at St Nicholas and then an Easter celebration outside at St Saviour's
We rejoiced that the power of sin has been defeated and the empty tomb shows that Jesus has RISEN !