Luke 16:19-21 NLT
Jesus said,
There was a certain rich man who was splendidly clothed in purple and fine linen
   and who lived each day in luxury.
At his gate lay a poor man named Lazarus who was covered with sores.
As Lazarus lay there longing for scraps from the rich man's table,
   the dogs would come and lick his open sores.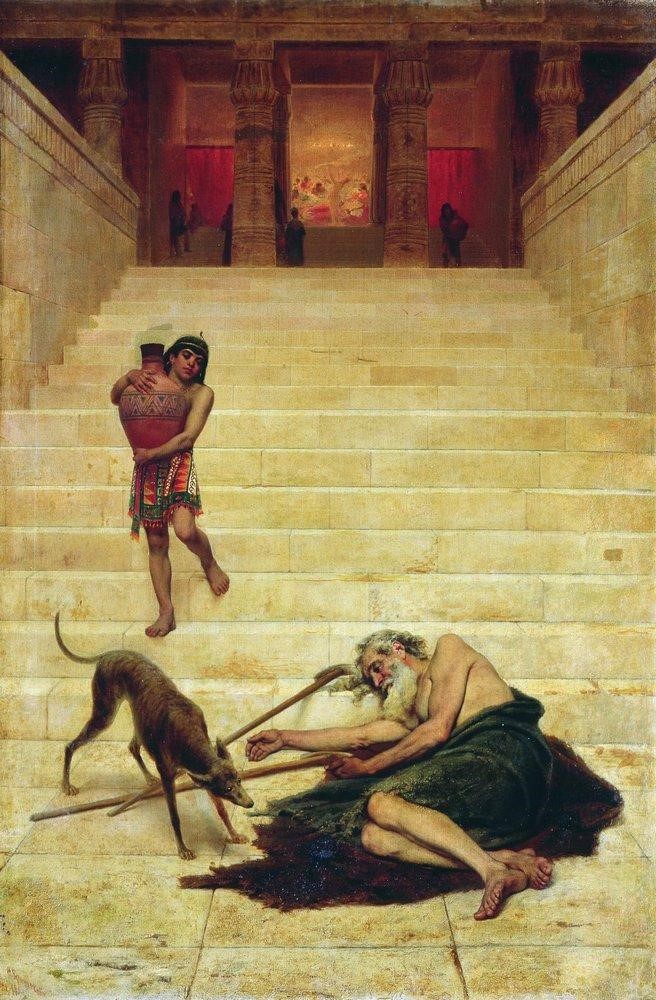 Fyodor Bronnikov 1886