KIGEME PARISH in RWANDA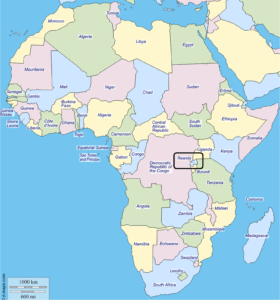 Since the early 1970's our Deanery has been linked with the Province of Rwanda.  Brockenhurst has a strong partnership with the Diocese and Parish of Kigeme in the south-west.  Situated 6,000 feet up in the foothills of the Congo-Nile watershed, Kigeme's population is similar to that of Brockenhurst's but is currently swollen by up to 18,000 Congolese refugees who are housed in a UNHCR camp beside the Primary School.  
Our link has been helped by Jenny Noyelle, a member of our congregation who taught with C.M.S. at Kigeme Teacher Training College for 12 years before the 1994 Genocide and more recently returned to help in the Diocesan Office for 4 years.  Visits between both parishes have taken place every few years apart from those when all contact was disrupted by the civil war.  In recent years we have supported some building and training projects and helped the schools, hospital and Mothers' Union at Kigeme.